Content Management Systems
Administer your own website from anywhere.
Content Management Systems
Content Management Systems SAVE YOU MONEY!
A Content Management System  gives non-technical website owners a way to manage their own site content. Our content management systems provide an easy-to-use web-based interface where all content is created and updated.  Content Management System users could save, on average, over $3000.00 annually by not having to involve their website designer every time they want to make a change to their site.
Being in charge of your own content allows you to make changes on the fly that will increase your Search Engine Rankings and keep your website content current.
We specialise in two of the best CMS platforms in the business.  Each has its own merits, depending on the style of website you are looking to achieve and level of customisation and User Experience (UX).  Talk to one of our representatives today to find out which one would best suit your needs.
WordPress — Unlock its Full Potential!
WordPress is the worlds most popular Content Management System.  With approximately 80 million installations worldwide and 30,000 plugins available, it is easily customised to suit your business needs.  Our WordPress designers and developers can create and modify a WordPress website to suit your business's target demographic and desired User Experience.
WordPress started out as a blogging program but soon escalated into a full content management system and much more through the thousands of plugins and widgets available.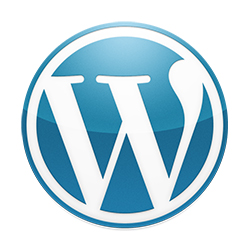 Modx Revolution
Modx Revolution content-management system is an all inclusive, total website content management package. Modx Revolution allows us to develop websites without compromising on design and give the best User Experience possible.  Because we have complete control with Modx our developers can fully customise your website from the ground up.
The package includes unlimited access to the site-management tools. We have a wide range of online Video Tutorials that will make you a master of your own website.

Save Money!
And Start Updating Your Own Website.
Learn how to get the most out of your website.
Get FREE;
Weekly Video Tips and Techniques
Latest Web Trends
How to Choose the Right Colour for Your Website
The Psychology of Website Browsing
FREE Website Brief to Help You Plan Your Website
Do It Yourself Search Engine Optimisation Tactics
Subscribe to our Newsletter