Responsive Websites
Responsive Websites for Mobile Devices
Responsive Websites for Mobile Devices
Capturing visitors using mobile and hand-held devices is now paramount. Research show us that 80% of Google searches are now done on a mobile device. If your website is not functional on mobile devices, you could be losing business.
How does your website look on a mobile device?  Does the menu work?  Can you navigate easily to the right pages?  Does it size correctly?
Fifty two percent of web users have said that a bad mobile-browsing experience makes them more likely to engage with a company's competitor.
Failing to optimise your site for mobile phones and tablets is actually driving away business that could be yours!
What's even more interesting  is the that 48% of mobile searches reslult in the person calling the business.
Responsive web design is a great way to have a nice looking mobile website.  However, in some cases it won't be enough to create a great mobile experience for your customers.

You might want to consider using a custom mobile site URL and creating a Mobile App instead.

This will allow you to customise your calls to actios, the amount of text, the menu, and images to make the site load faster and be easier to navigate for people with large fingers.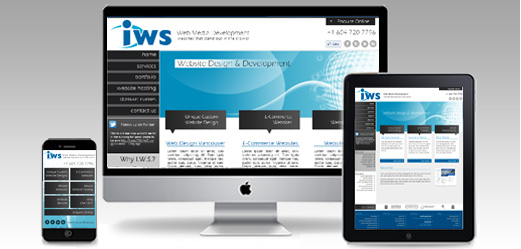 Get Mobile Ready Now!
Don't get left behind!
Mobilegeddon!
Google have announced that they will penalise websites that are not mobile friendly.  If your website is not mobile friendly your could suffer these fates:
Loss of search traffic on mobile devices.  Search results are very different from Desktops to Mobile Devices.
Your mobile rankings will drop.
Things will only get worse for websites that aren't mobile friendly.
Talk to us and we will do a complete "Website Analysis" to see where you stand in the rankings and what you need to do to get up to speed.
Learn how to get the most out of your website.
Get FREE;
Weekly Video Tips and Techniques
Latest Web Trends
How to Choose the Right Colour for Your Website
The Psychology of Website Browsing
FREE Website Brief to Help You Plan Your Website
Do It Yourself Search Engine Optimisation Tactics
Subscribe to our Newsletter